PHOTOSHOP for Adults
Every Thursday at 7 PM

REVIT for Architecture
Starting November 3, 2023
POWER BI
Starting November 30, 2023
Revit For Architecture
Last Call to register !
Nov 3, 2023
Learning Revit is crucial for architects. It offers powerful design tools, precise documentation, and smooth collaboration.
By mastering Revit, architects can visualize, analyze, and communicate their ideas effectively.
Its integration of the architectural process makes it invaluable in the industry. Learning Revit opens up opportunities for success in architecture.
WE CREATE THE PERFECT TAILORED
CLASSES & WORKSHOPS FOR YOU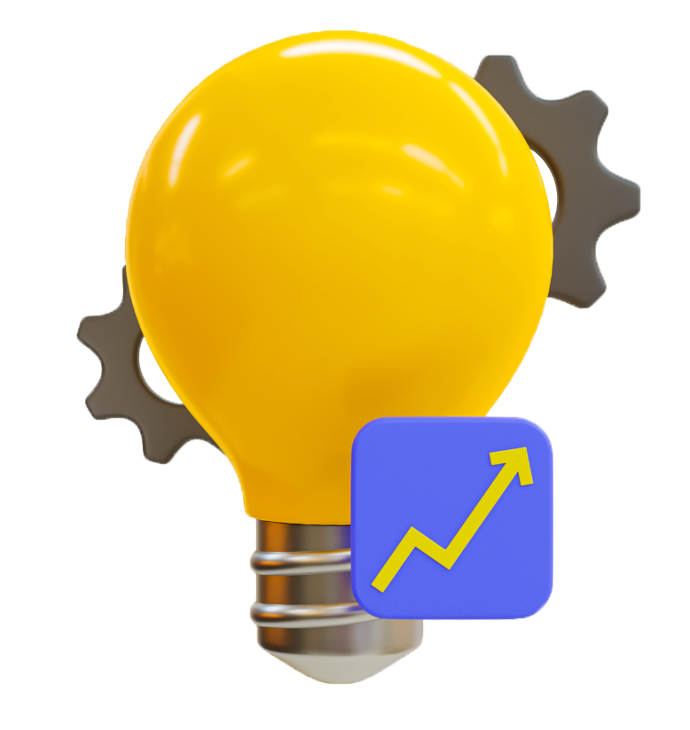 Innovative
Unlock new possibilities with our innovative approach to technical education.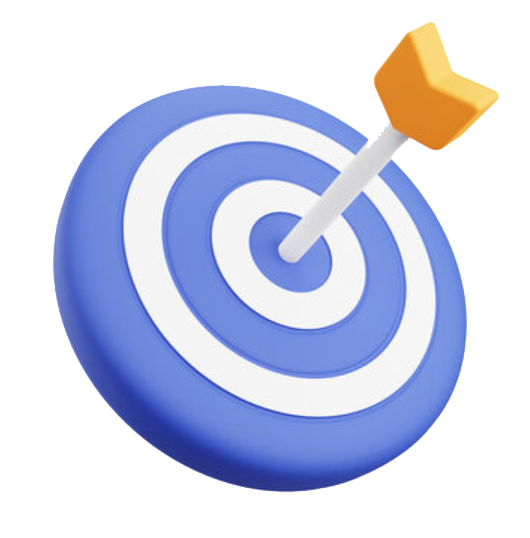 Robust
Our robust technical infrastructure guarantees uninterrupted learning experiences.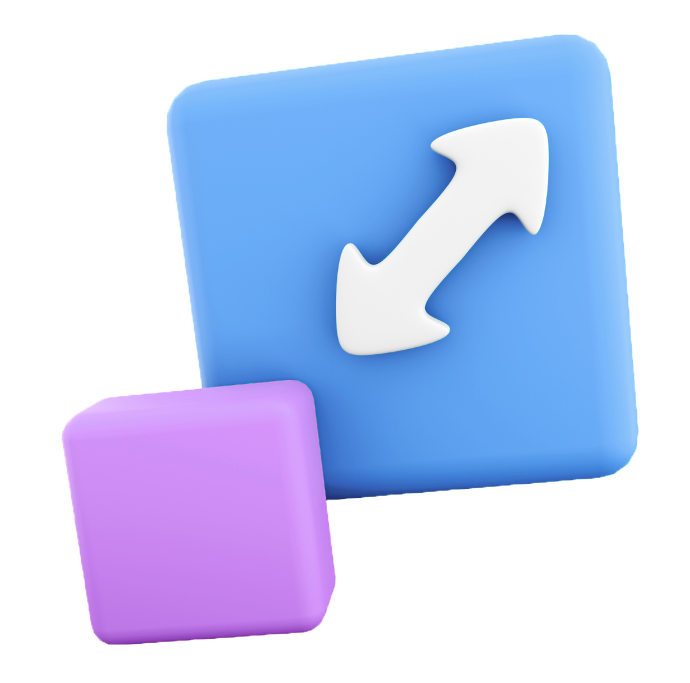 Scalable
Experience the flexibility of our scalable technology that adapts to your requirements.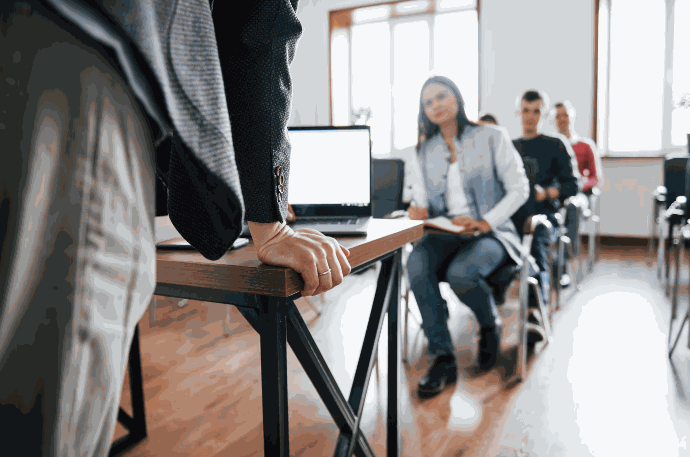 Our Events
BMB Smart Company hosts captivating events that showcase their expertise in computer science, graphic design, and more. Through their thoughtfully curated online courses, participants gain valuable skills and knowledge to excel in these dynamic fields.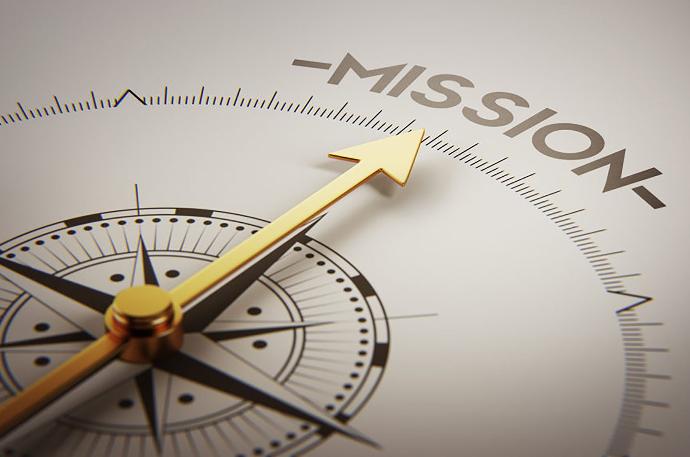 Our Mission
BMB Smart's mission is to empower individuals by providing accessible and high-quality online courses, enabling them to thrive in the digital world. They strive to make education a transformative and engaging experience for learners across various domains.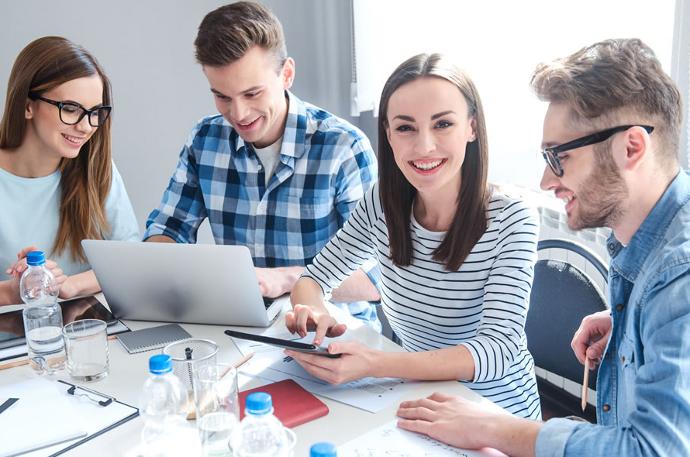 Our Team
The BMB Smart team consists of highly skilled professionals with a deep passion for their respective fields. With their expertise and dedication, they ensure the delivery of top-notch online courses and exceptional learning experiences for their clients.

Thank you so much for the boot camp! Such a great organization and management!
My experience at BMB Smart has taught me a lot about the computing domain. It has been a thoughtful and wonderful experience to be able to learn more about programming in many different aspects such as machine learning or OOP.

The AI course showed us how this technology can be applied in our daily life. A great course with a great professor. Looking forward to the next module!

I have never seen an online course for Python given so smoothly and customized in a way I could really get back on track in no time. Well done BMB Smart and thumbs up to your instructor Jean Tadros!

Thank you so much! Jad had a great time!

BMB Smart is the haute couture of tech education. Great attention to details and tailored course delivery. Thank you!

I recently took Revit classes with Prof. Mike. The course was divided into 5 lectures, once per week. I found this very practical and convenient. The lectures were very well organized and beneficial. We would learn new commands at each session.

The class was amazing. I understood everything. The teacher explains things smoothly making everything easier to grasp.

I would like thank the robotics team for their effort! Georgio fell in love with the sessions!!! Good job! Great Team!

The teacher explains very well. I happened to be next to my son during the online course. I saw how the teacher gives the course to the kids with lots of patience and dedication.

Unlock your potential with BMB Smart's transformative courses and seize success.​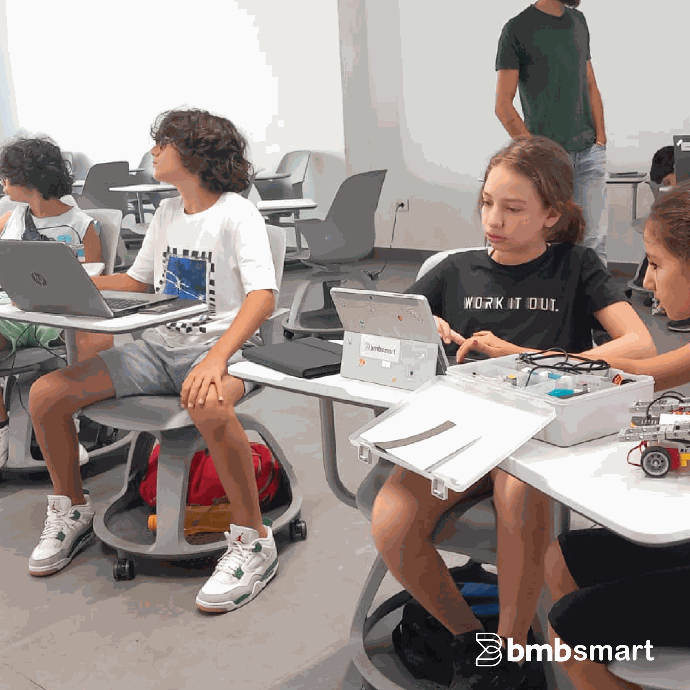 Beating the Summer with the Coolest Camps in Town!
📍LAU – Beirut
📅 July and August 2023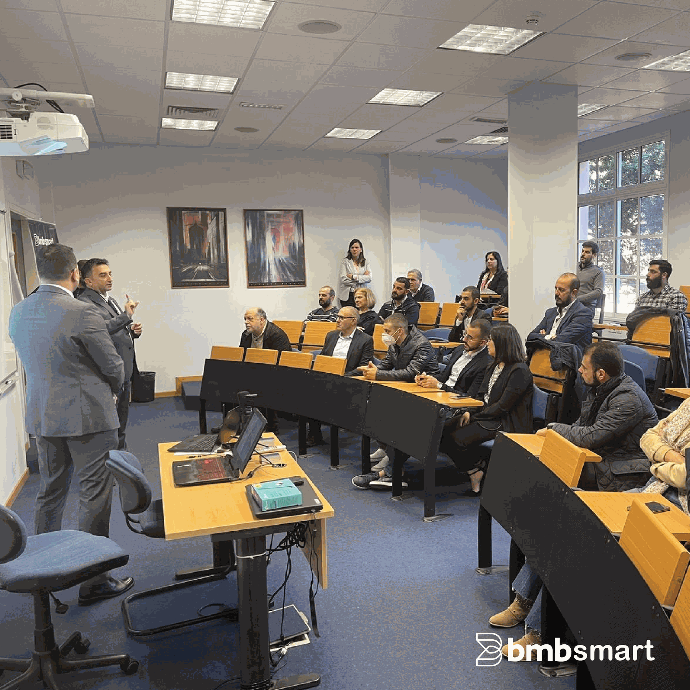 Cybersecurity Induction Day
CISOs, IT auditors, System administrators, Risk Officers and more fully engaged in a cyber discussion
📍ESA Business School
📅 November 26, 2022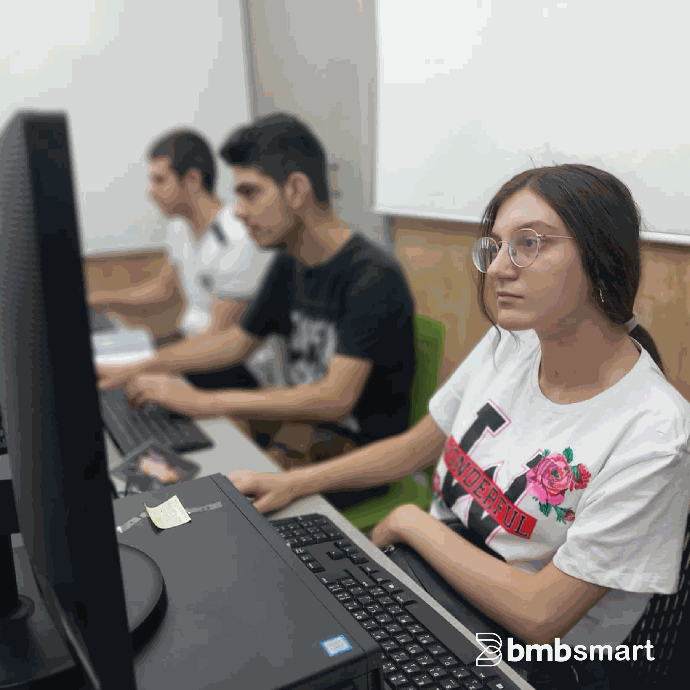 CSR Activity - Offering free Illustrator and Photoshop courses to young people at Pere Roberts Institution
📍BMB Smart Academy, Beirut
📅 August 2023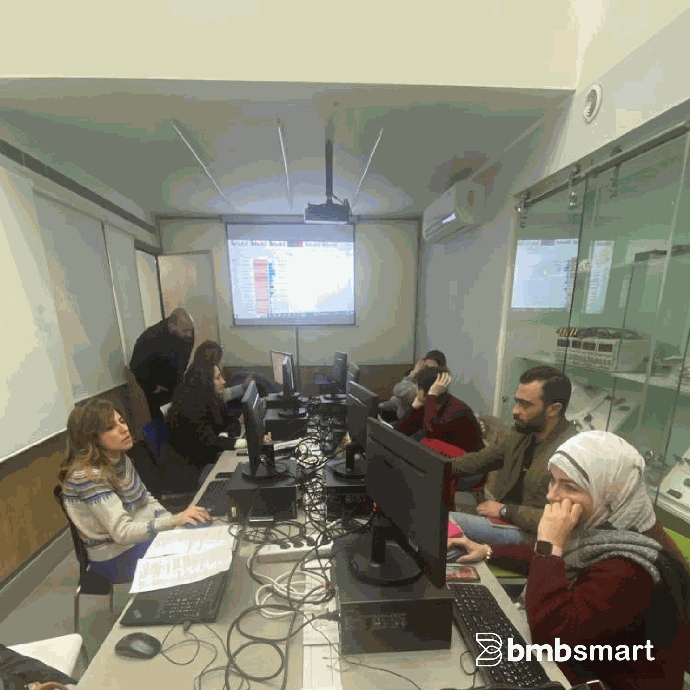 Power BI Training: Taking careers to the next level - Audience:
Accountant, Internal Auditor, logistics and procurement officer, M.E.A.L. officer, IMS, finance student, program director.
📍BMB Smart Academy, Beirut
📅 February and March 2023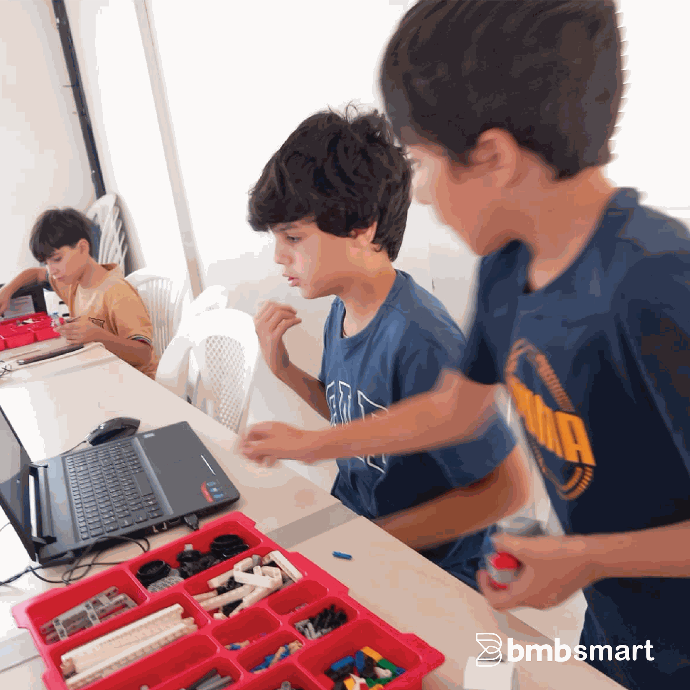 A Robot in the Making - Robotics Camp
📍BMB, Hazmieh
📅 July and August 2023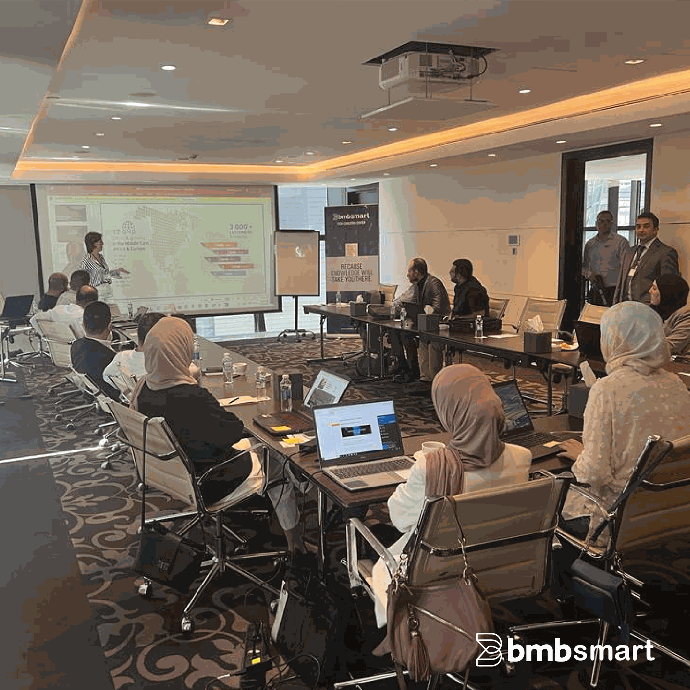 Transferring Cyber Knowledge across the Region - Cybersecurity Workshop
📍Rotana Hotel - Amman, Jordan
📅 June 21 and 22, 2023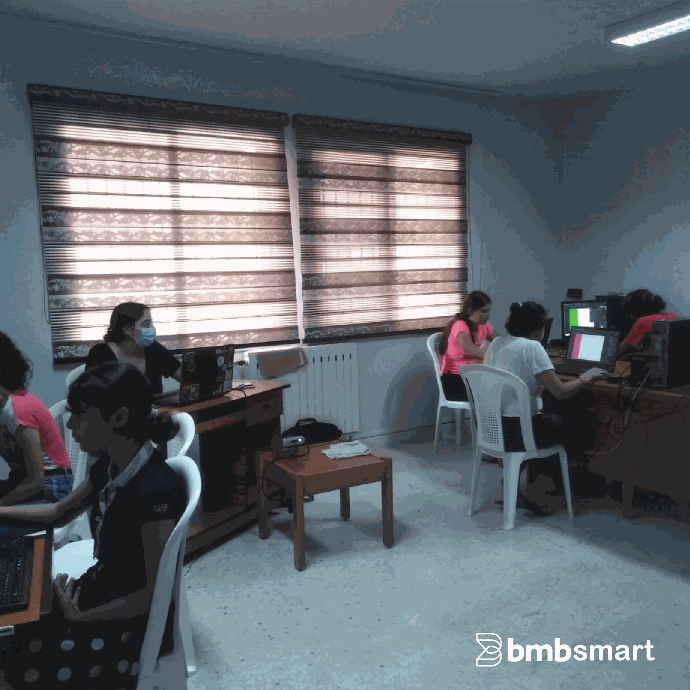 CSR Activity -
Providing the Children and Youth at Orphelinat Ballouneh El Raii El Saleh with a Photoshop Course
📍Ballouneh, Mount Lebanon
📅 August 2021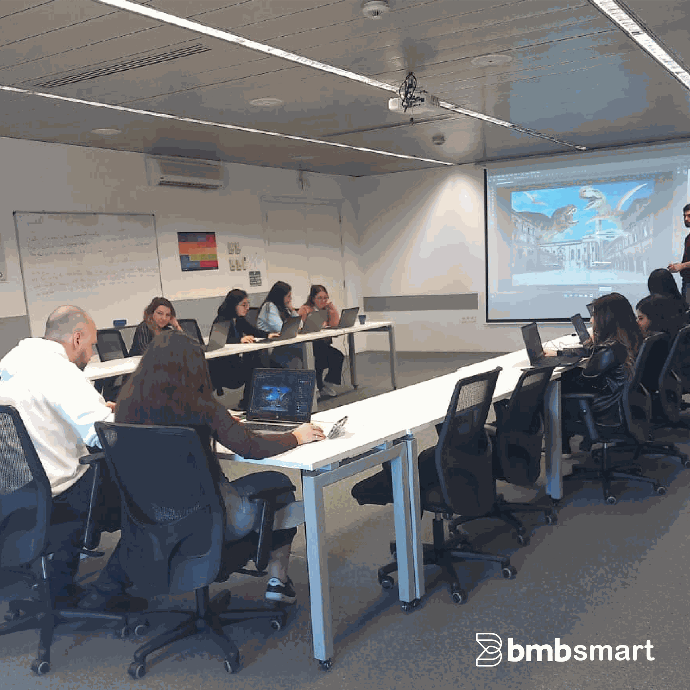 Photoshop Training
Audience: Holdal, Abou Adal Group: 15 employees
📍Mkalles Immobiliere - Holdal Building – Dekwaneh
📅 April 2023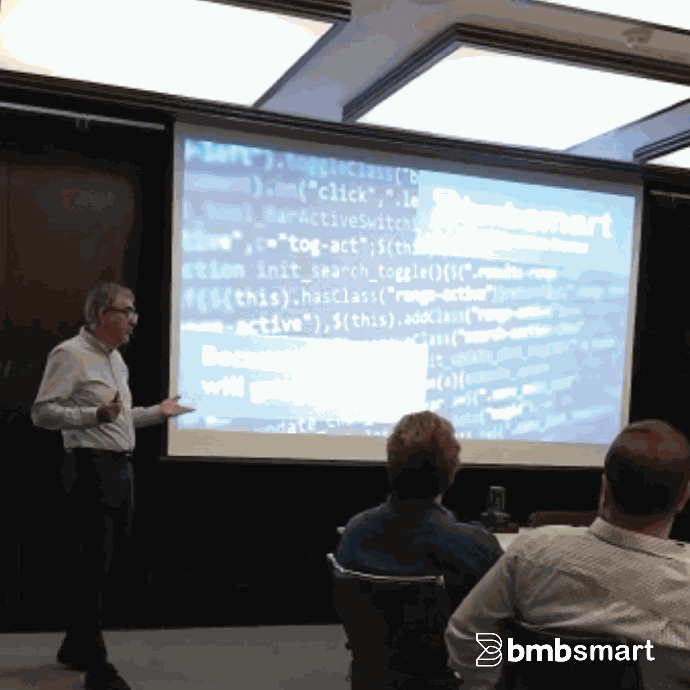 NFT Course - Audience:
CSC Bank employees, Operations Managers, Engineers, Banking Executives, Students, Marketing Managers, and Self-Employed

📍
CSC Bank SAL


📅 Tuesday, July 19, 2022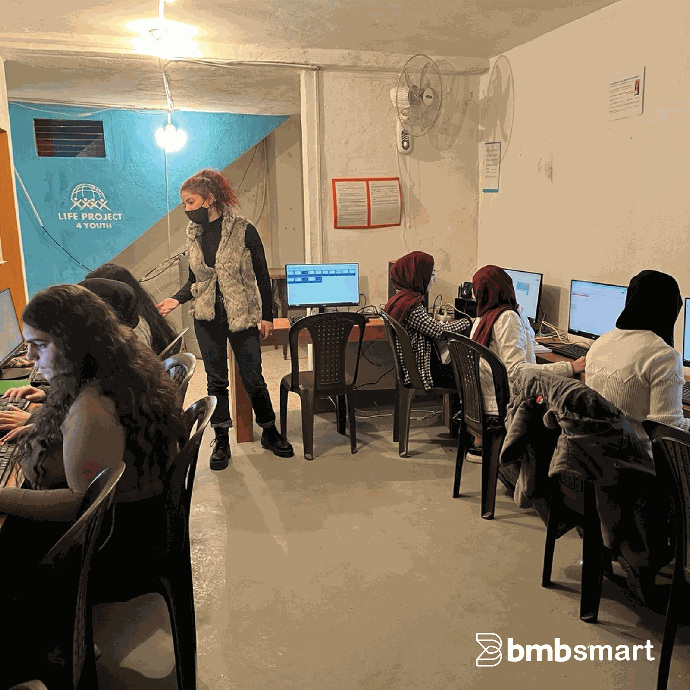 CSR Activity at LP4Y, French NGO

Providing underprivileged women and youth free courses in Google Sheets to enhance their digital and soft skills.
📍LP4Y Premises - Bourj Hammoud
📅 December 2021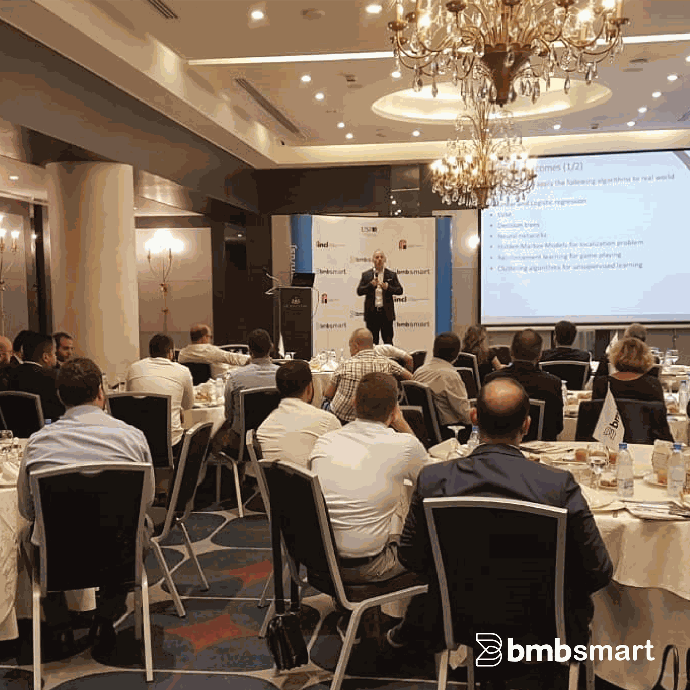 BMB Smart Breakfast
Experts explaining the programs we have in partnership with USJ: Artificial Intelligence, Big Data, Ethical Hacking
📍Bristol Hotel, Beirut
📅 February 2019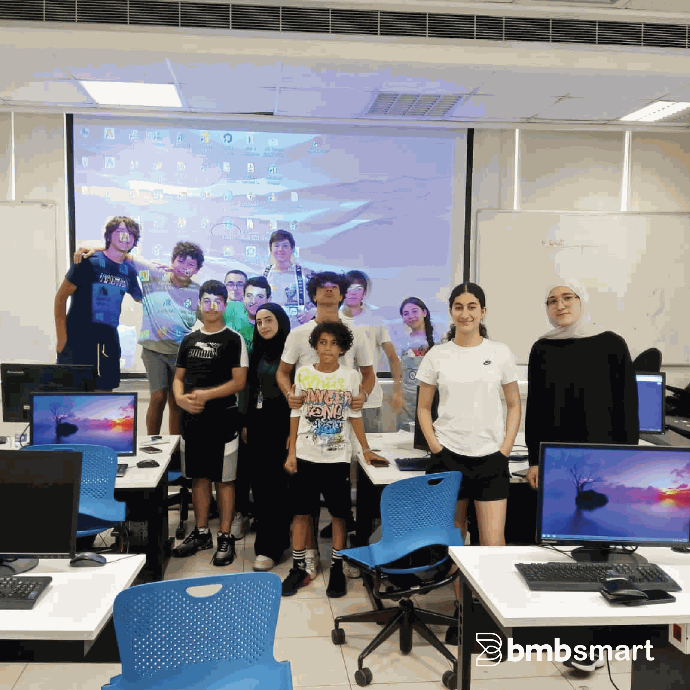 Preparing Young People for College
Courses Provided: Coding, Web Development, Graphic Design, Marketing, Soft Skills, etc…
📍BMB Smart Academy, Beirut
📅 July 2023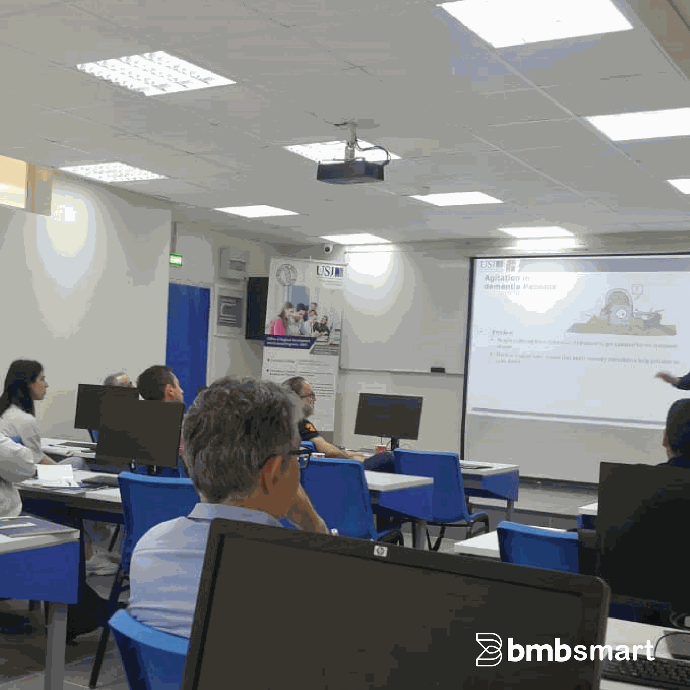 Artificial Intelligence, Module 1: Al to Solve Search Problems
In collaboration with USJ Office of Regional Development and External Programs
📍USJ , Campus des Sciences et Technologies, ESI
📅 May, June 2019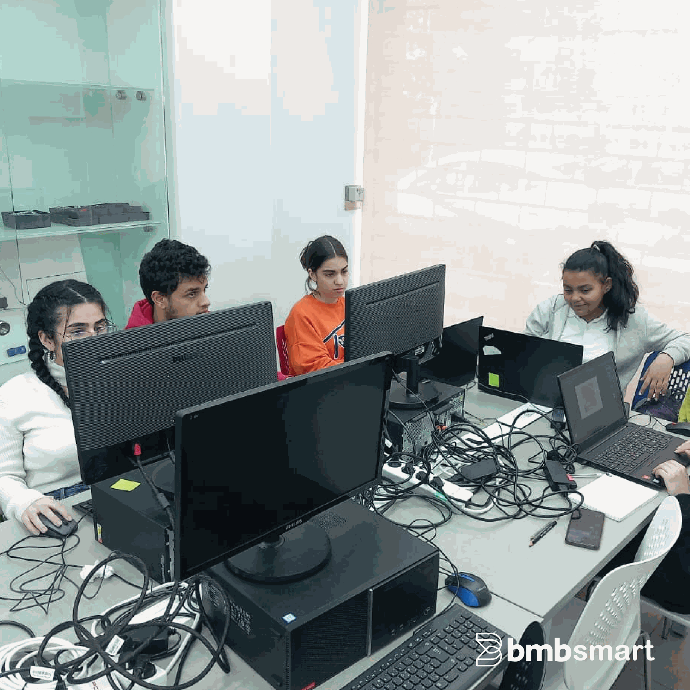 CSR Activity – Caritas
Providing free Photoshop courses for teens
📍BMB Smart Academy
📅 May 2023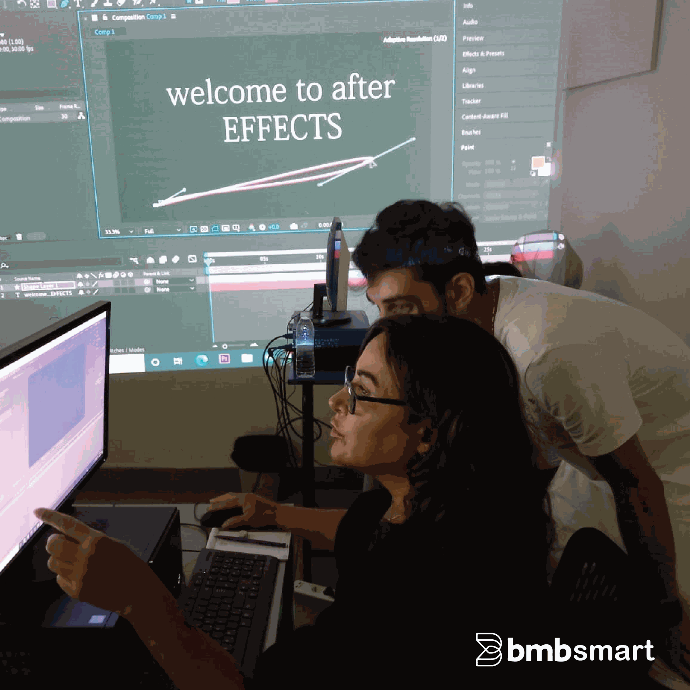 F
ilm Editing course with Adobe After Effects
📍BMB Smart Academy
📅 July 2023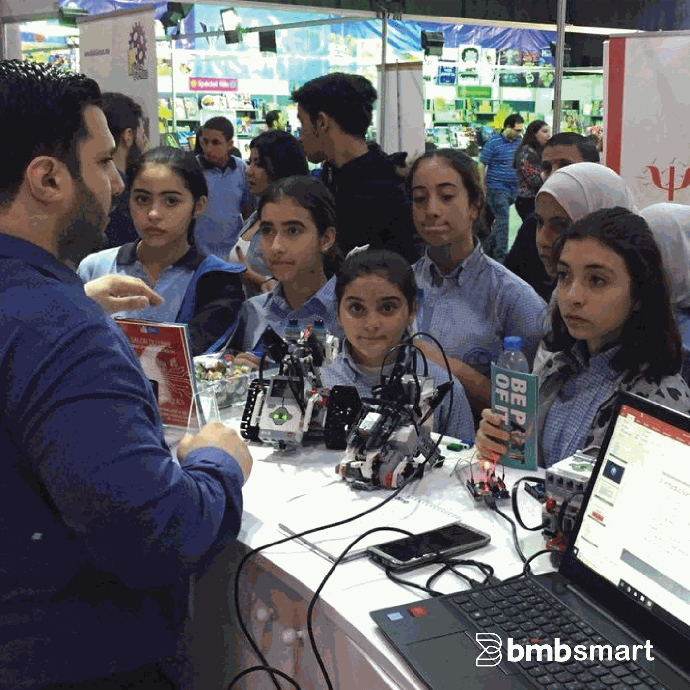 BMB Smart booth at "Le Salon du Livre"
📍Le Salon du Livre Exhibition, Beirut
📅 2018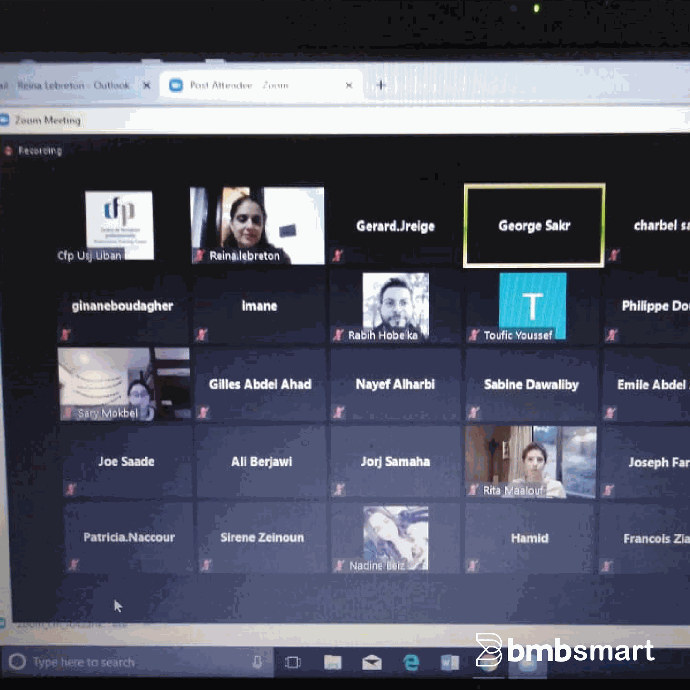 Artificial Intelligence, Module 2:
Machine Learning
In collaboration with USJ Office of Regional Development and External Programs
📍Online
📅 January and February 2021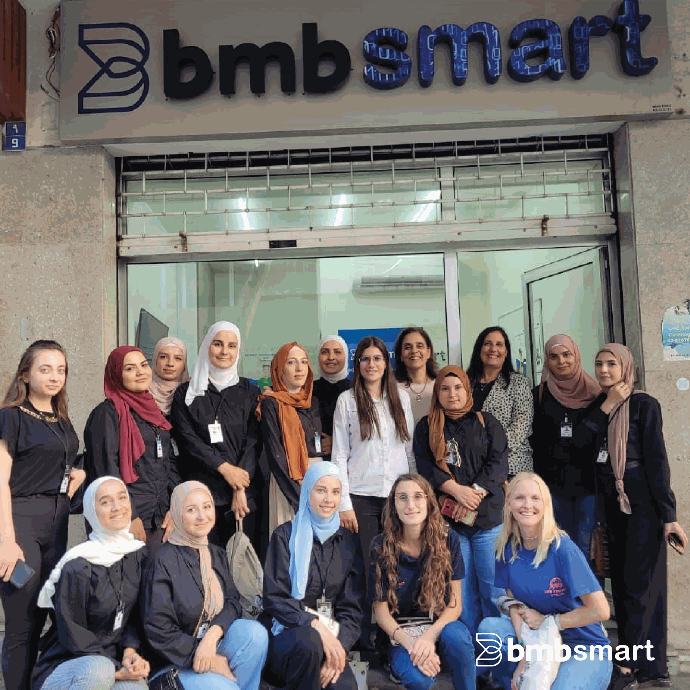 CSR Activity – LP4Y, French NGO
Providing underprivileged women a free Course in Excel.
📍BMB Smart Academy, Beirut
📅 September 2022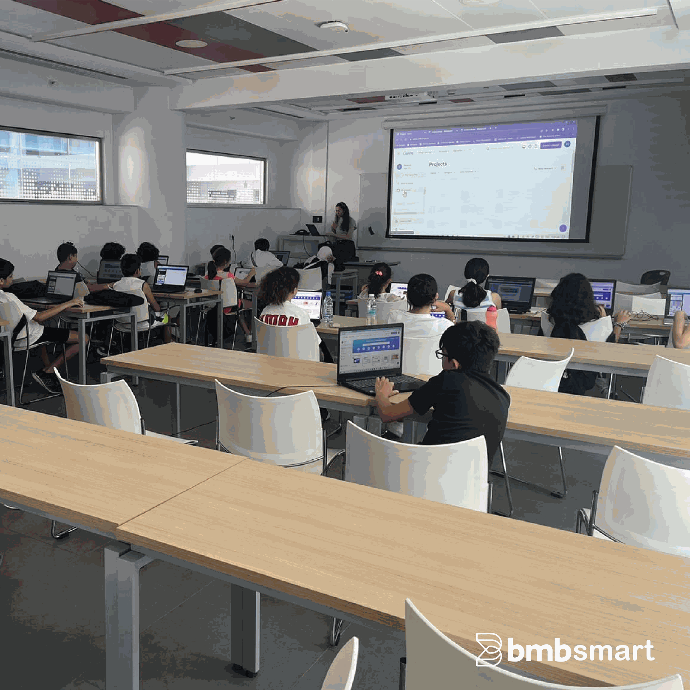 Cracking the Code
Children and teens exploring Coding, Game Development, and Graphic Design
📍Lebanese American University – Beirut
📅 July and August 2023
Previous
Next
Technological Partners
With 25+ years in the field, BMB Group is a preferred & gold partner to the best-in-breed technology providers.
Our unparalleled expertise in the below domains makes us uniquely qualified to share our knowledge with the upcoming generations

Accreditations , Academic Partners